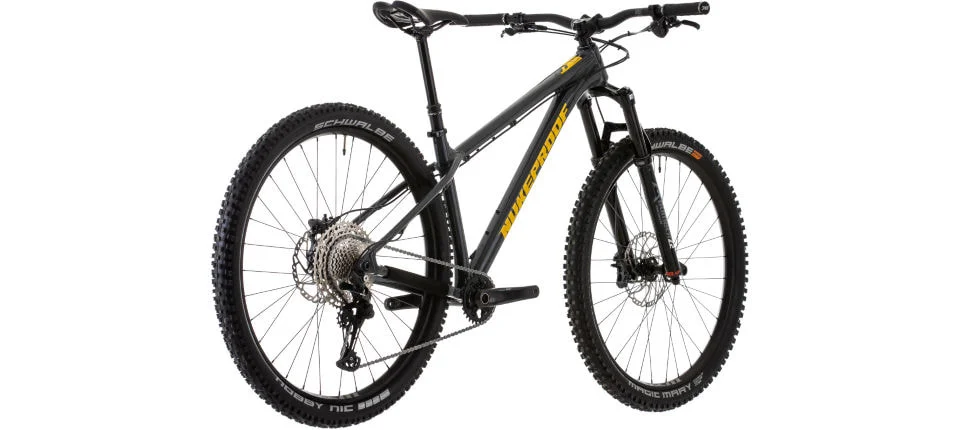 The Nukeproof Scout 290 Comp Alloy Mountain Bike (Deore 12) is a top-notch hardtail mountain bike that offers an exhilarating ride on any terrain. With its impressive features and reliable performance, it has gained a loyal following among mountain biking enthusiasts. In this review, we will take a closer look at the key features, pros and cons, and overall suitability of this bike. How good IS it?
Table of Contents
Key Features
29-inch alloy frame for enhanced stability and control.
Shimano Deore 12 groupset for smooth and precise shifting.
Marzocchi Bomber Z2, 130mm-travel suspension fork for improved shock absorption.
SRAM DB8 4-Pot hydraulic disc brakes for all-weather reliable stopping power.
Schwalbe Magic Mary (front) and Schwalbe Nobby Nic (rear) tyres for excellent traction on all terrains.
Available in M, L, XL and 2XL. Colour: Bullet Grey with Yellow branding.
Pros and Cons
Pros
Responsive and agile handling.
Durable construction for long-lasting performance.
Smooth and efficient gear changes.
Excellent braking performance.
Cons
Frame sizing could benefit from a slightly shorter seat tube and a tad more reach.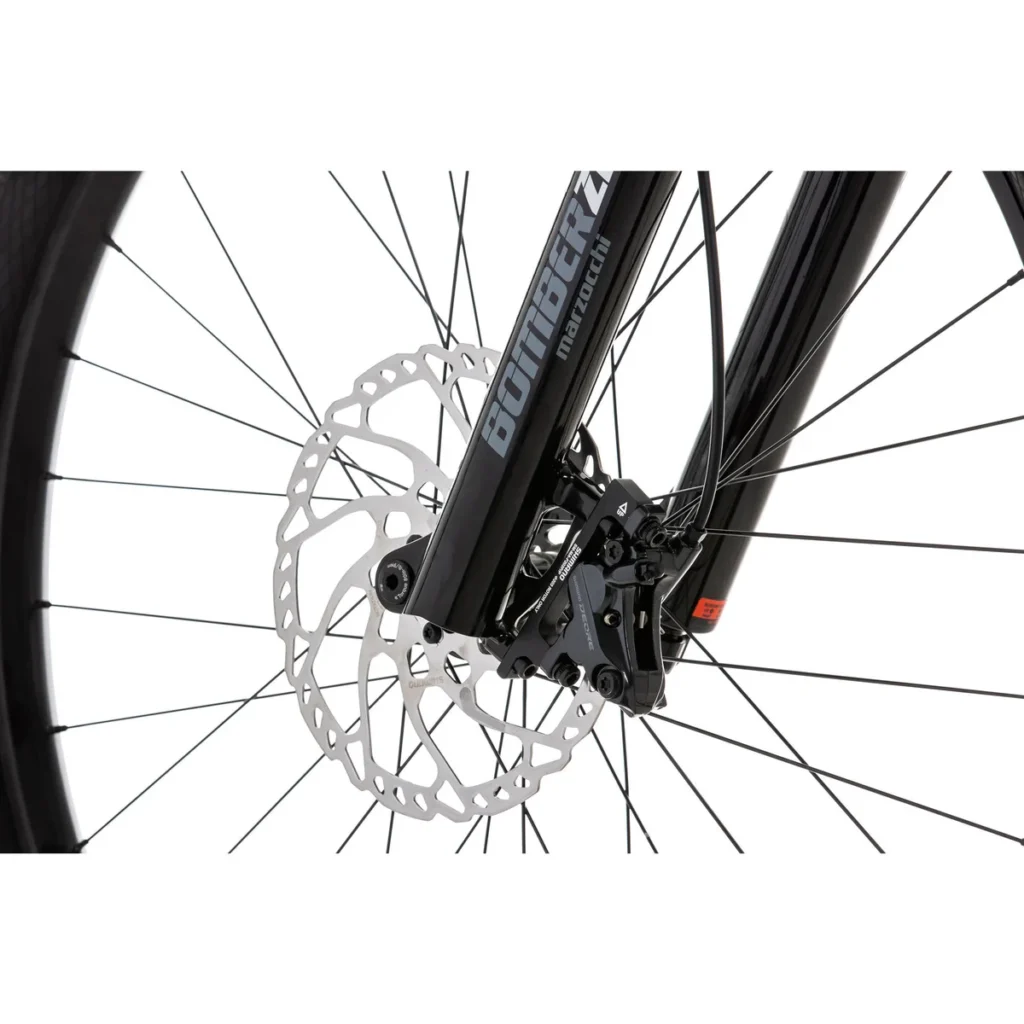 Conclusion
The Nukeproof Scout 290 Comp Alloy Mountain Bike (Deore 12) is a fantastic choice for riders who seek a high-performance mountain bike that can handle any trail with ease. Its key features, including the 29-inch alloy frame, Deore 12-speed drivetrain, Marzocchi Bomber Z2 fork, SRAM D88 hydraulic disc brakes and Schwalbe tyres, contribute to an outstanding riding experience.
With responsive and agile handling, this lightweight (12.82Kg) hardtail mountain bike allows riders to navigate tight corners and technical sections effortlessly. The durable construction ensures that it can withstand the demands of intense off-road riding. The smooth and efficient gear changes, combined with the excellent braking performance, provide riders with the confidence to conquer any terrain. This hardcore hardtail rewards at every level of your riding skills and techniques.
While this Nukeproof Scout 290 Comp Alloy Mountain Bike may have a relatively high price point for many, its exceptional capability and endurance make it a worthy investment for serious mountain bikers.
What People Say
"I absolutely love my Nukeproof Scout 290 Comp Alloy Mountain Bike! It's incredibly responsive and handles like a dream. The Deore 12 drivetrain shifts smoothly, and the suspension fork absorbs all the bumps on the trail. Highly recommended!"
"The Nukeproof Scout 290 Comp Alloy Mountain Bike is a beast! It's built to last and can handle anything you throw at it. The Sram hydraulic disc brakes provide excellent stopping power, giving me the confidence to tackle steep descents. Definitely worth every penny!"
"I've been riding the Nukeproof Scout 290 Comp Alloy Mountain Bike for a few months now, and I'm impressed with its performance. The Maxxis Minion tyres offer incredible grip, even on loose and muddy trails. It's a reliable and capable bike that never disappoints!"
You can compare retailers' prices here: Nukeproof Scout 290 Comp Alloy Mountain Bike (Deore 12)
Here's a video of the US version of this Nukeproof on YouTube: https://youtu.be/aJPZMTUNtC0